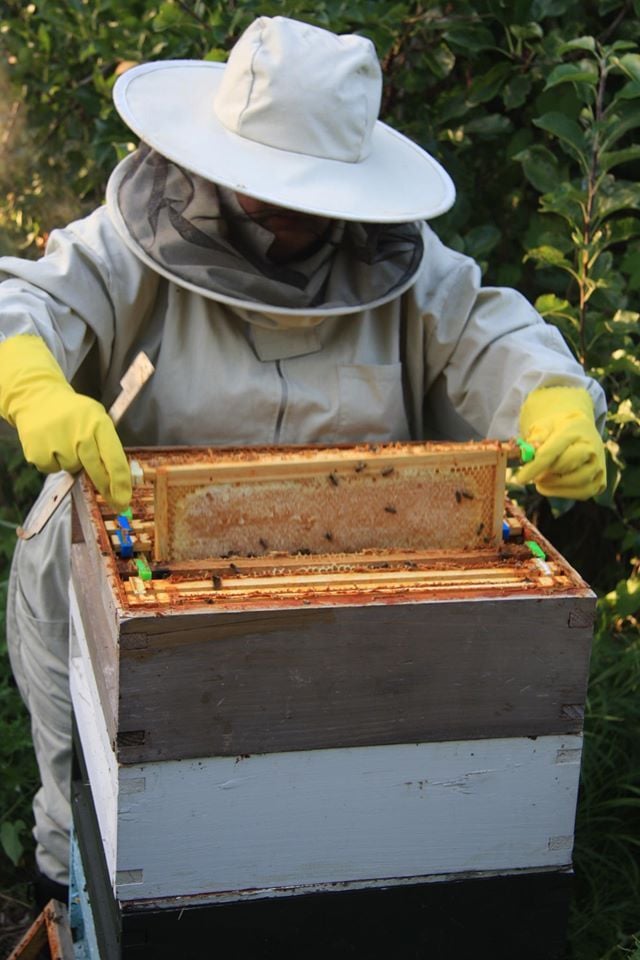 I can honestly say it never crossed my mind to be a beekeeper. Once upon a time I never gave bees a second glance. . .
It all began when my husband and I decided to take on an allotment on a site which was very overgrown.
I had noticed a little path leading into the big patch of brambles on, what looked like, an abandoned plot. One sunny evening I decided to explore where the path led and was amazed at what I found. At the end of this little path was a gate made out of pallets. Looking over the gate I saw a plum tree, an apple tree, a little patch of grass, a shed with a stained glass window and a bee hive. I could imagine a deckchair outside the shed and sitting listening to the radio, or reading a book with the hum of the bees in the background and butterflies flitting past. After that evening whenever I went to the allotment I would wander down the little path and watch the bees for a while, saying good evening to them when I left.
A year or so later I heard the beekeeper was looking for someone to take over the bees as he was moving out of the area. I remember thinking that as I liked honey I could take over the bees and have my own honey for breakfast.
I started doing some research into beekeeping and joined my local beekeepers' association. The first time I looked in a hive and one of the experienced beekeepers started to explain what was going on inside the hive I was completely and utterly fascinated and have been hooked ever since.
Later that year I took over my first hive on the allotment and soon added a couple more.
As a beekeeper I learned a lot about the problems facing honeybees, but I knew very little about the other types of bee, except they existed.
Many times I have gone to collect a swarm only to discover they weren't honey bees, but another type of bee about which I knew nothing. I set out to learn what I could and I discovered there were many different types of bees. Not only did these bees face problems too, but they are just as fascinating as honey bees.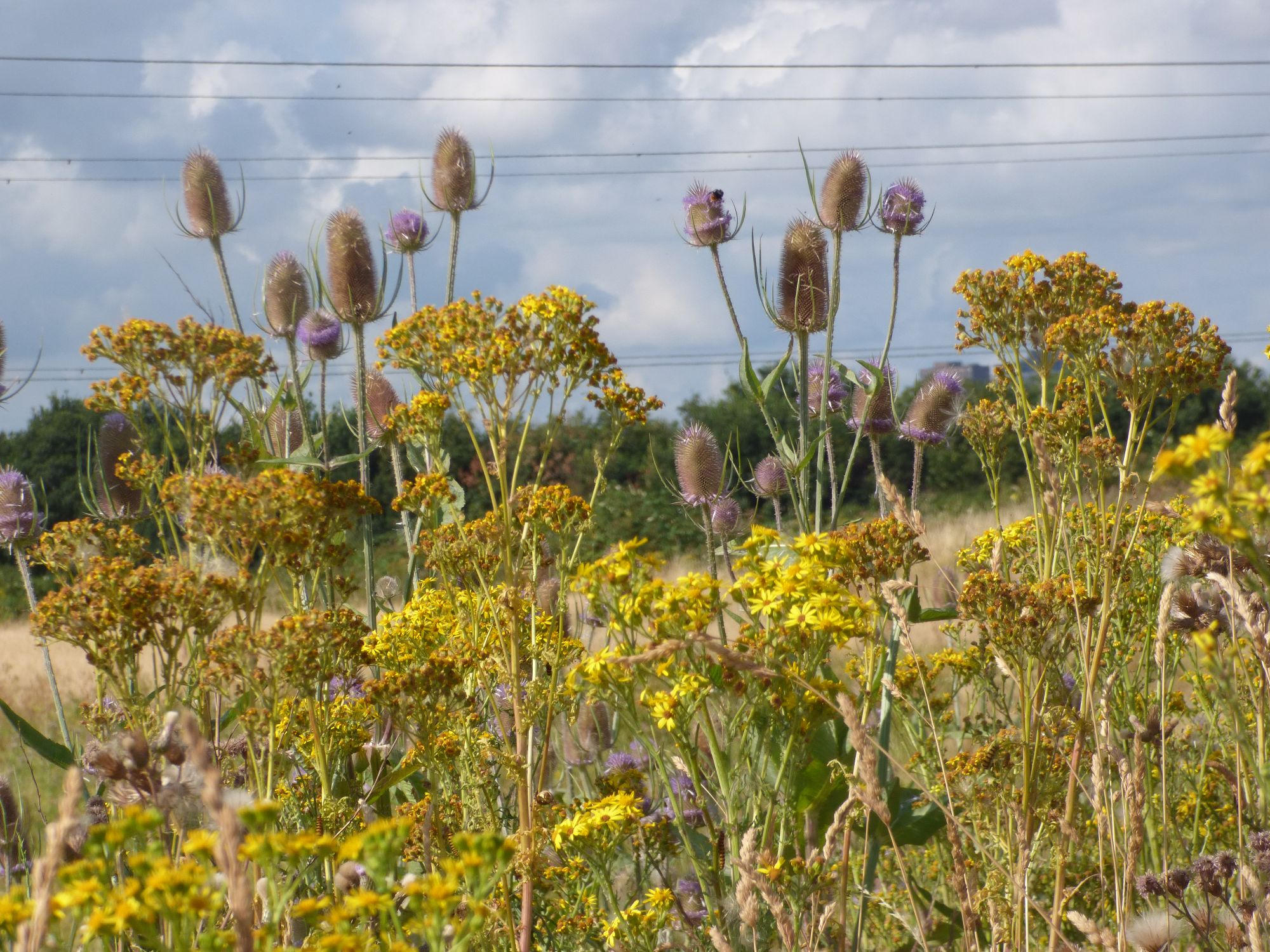 Like many people I am concerned about the environment, the problems caused by climate change etc. To begin with I found these problems totally overwhelming and wondered what I could possibly do about any of it. In fact it was so scary and depressing it was often easier to ignore the problems. However the more I learnt about bees and the problems facing them, the more I realised that whilst I couldn't solve all the problems I worried about, I could make small changes and these changes would all help. I passionately believe that lots of people carrying out little actions mount up to big changes. We can't all have acres of land we can re-wild, but most of us can plant one or two plants which will be enjoyed by bees and these plants will add up and provide food not just for bees, but for other insects too. I really do believe that if we learn to look after the little things (the insects) the bigger things (i.e. the birds who feed on the insects) will be better able to look after themselves.
These days I am continually learning, mostly about bees, but also other insects. I am also fascinated about plants and their relationship with insects. I have recently taken Diplomas in Natural Beekeeping and Entomology and am currently studying for a Diploma in Botany.
Once upon a time I would never have dreamt of standing in front of an audience and speaking, but I really enjoy sharing my passion for bees with talks and workshops for both adult groups such as the WI, U3A and National Women's Association and children's groups such as cubs, brownies and home education groups together with schools visits.
Who would have thought that exploring that path through the brambles would have led me firstly to a fascinating hobby, to an interest in the natural world which I had never had before and ultimately to a whole new way of looking at the world.